Do you know what body fat and gold have in common?
BALANCED POWER
GOLD is probably the most compressed, stackable and stable value storage system we know. In one kilo of it, almost 50.000€ are stored. One kilo of Euro coins, on the other hand, brings only 133€.
BODY FAT is the well-known hip gold. Good to hold on to, snuggles up and always with you. It contains twice as many calories as proteins or carbohydrates: 9kcal per gram.
THANKS TO CORONA
… we can currently experience how emotionally anxious people function and why especially anxious people sometimes have a hard time reducing excess body fat. Quite simply:
BECAUSE OUR BODY FUNCTIONS LIKE AN ECONOMY
What's happening? People are scared. They're selling all flexible, volatile assets. Stock prices are crashing. Holidays are gone anyway. Buying cars? Ha, they don't even produce them anymore.
Also otherwise consumption is drastically hitting the bottom. And there is nothing to laugh about down there.
THE PARTY IS CANCELLED
The released cash flees into stable values. It is withdrawn from the economic cycle. The precious metal prices explode. Diamonds and woodlands are bought. The cash turns into bars and they stack up in the safe. Just like the big governments (above all Russia and China) are doing it intensively since almost a year. Now we small ones, the citizens, do it too.
FEAR KILLS FLOW
Since money is no longer circulating, the economy slides into a so-called recession – and if it doesn't get back on its feet, the depression will follow.
RECESSION?
Nothing is produced anymore, because nothing is bought, because no money is earned, because nothing is produced anymore, because…
At some point it gets stuck and then hope dies too: exhaustion, burnout, depression.
PROUDLY PRESENTED BY: FEAR
It is fascinating how many parallels there are between people and body. I could enumerate countless clients who have gone through exactly this development – before they came to me.
BOLD FEAR
Exactly the same thing happened to them: only on a physical-mental level. Frustrated to death, even by working with superficial fitness coaches or one-dimensional psychologists who are blind on the physical eye, they came to the holistic philosopher. Not only fat, but also frustrated, in recession or even depression.
WHY DOES YOUR BODY RESIST ALL THESE DIETS AND ACTIVITIES?
Well, because they're scared and their souls are unstable. Like a frightened citizen clings to his gold, some bodies cling to their fat. No matter what. And even if it gets worse, even if external measures want to force the release, then they only cling even more.
Anyone who's ever had a infatuated lover knows that. The more you distance yourself, the more sick and obsessive the other one clings. This is deep into our genes, especially when the brain is only used to cool down the blood (Aristotle really believed that).
TILL DEATH
In the history of the national economy, many states have forbidden or severely taxed the possession of gold, even with life. But none of this has helped. People cling and conspire, finally it's all about survival. Several of my friends talked to me in the last few days about how they could still buy gold and safely bunkering without the knowledge of the state. Why?
EXPROPRIATION CREEPS IN
Today's governments regulate the issue in the same way as in the past: only smarter, more civilised. For years the limit of anonymous purchases of gold has been lowered – worldwide. In Germany it used to be 10.000€. Since the beginning of 2020, every purchase of gold is registered starting at 2.000€. Soon this limit will also be passé.
WHY?
Sure, also to minimize the gold-plating of black money – this is how it is communicated. Above all, however, in order to have an overview in case of any necessary expropriation of the crisis-proof metal: Who has what, where and how much.
YOU DONT THINK SO?
Not so long ago it has happened even in Germany. Around the globe it has happened. And it is happening so often that it is almost the norm in severe crises. This time it will only happen more humanely: if it comes to that. Nobody will snatch it out of your hands, but the property could be heavily taxed, so that your value of the gold is constantly decreasing, because you pay rent for it – although you have already bought it.
PRETTY SMART, RIGHT?
The same applies to your credit balance on your savings book. Negative interest rates on one side will eat it up – inflation and excessive money printing by the central banks on the other. It will simply become more worthless. Day after day its purchasing power is melting away. And that is a good thing.
ABSOLUTELY: THIS IS TOTALLY MEAN
… but also understandable. The state wants to survive economically and it must act in such a way that people stop anxiously bunkering and instead start living, buying, producing, earning, buying again, etc.
IN A CERTAIN SENSE
… it's a collective compulsive anxiety therapy. The extent to which this has already progressed is shown by the fact that there is already a very public debate about expropriation through taxes. Should the crisis get worse, this will come as surely as the abuse in the church.
All those who have already freed themselves from the state can take a deep breath. #amorfati #cosmopolitan
BACK TO THE FAT
If a chronically fat person comes to me, he will lose weight without much training or diet. Primarily we work on stability, flow and joy of life. We eat more than before, bathe in chocolate, laugh at obesity. Overcome traumas. Relieve physical and mental tensions. Deactivate chronic overproduction of stress and anxiety hormones. Activate logic and reason in the mind. Schooling the intuition. Taking out the garbage. Saying goodbye to complicated people. Becoming more active, doing trips – out of curiosity and pure joy of life. Making the metabolism, the body's own economy, dance.
AND THE POUNDS ARE DROPPING
…although more and more is eaten. But that's exactly how the economy gets going. Life is booming. Without any fat of fear. Get the gold out. Invest, grow, lose, laugh and move on.
THE IMPORTANT LESSON
It's not so bad to lose something. But it sucks to go into shock, to hoard, to cling, to freeze energetically and to lose quality of life.
YOUR RESPONSIBILITY
Nor should you condemn the state or your body for what he is and how he acts. This is victim behavior. Simply recognize how it works. It is a smart, living, self-sustaining system that works this way because it has to work this way – otherwise it would collapses. This applies to bodies, people, state and much more. This is how nature works. Wake up and do something with it. Play along, enjoy the storm, let your kite rise. Or hide anxiously in the next bunker. That's the difference between people: When the wind blows, some build windmills, others build walls.
A NATION – A HERD – A SHEPHERD
Your state is the benevolent shepherd who protects, shears, milks, vaccines, deworms and also punishes a few or even slaughters them socially and materially so that the herd will survive.
It is the same sheep that are ranting against the state, because he interferes, and open their hands as soon as he gives.
But everyone has to brush their teeth themselves. And as long as people are sheep, it will remain like this (reading tip: Gustav LeBon, On the Psychology of Sheep).
ANTICYCLICAL, COURAGEOUS & LIVELY
If you want to live, dance, grow, then act against the fearful masses: anticyclically. Stay relaxed and stable. Sell rigid values in panic when anxious sheep fight to pay you double the price. And invest in volatile values when they only cost half. So you have already doubled your wealth – and that before it even starts to grow.
NEW PERSPECTIVE
… and wooosh: You even look forward to the next crisis. Of course, nothing can be calculated. You will lose feathers too, but an eagle doesn't catch flies. He hovers over the sheep, lets them bleat, lands majestically on a mountain or crashes into the next wind turbine.
THAT'S LIFE
… and it will end for all of us. It's your choice how you want to live and die: sheep, eagle, victim, adventurer, fearful, sick and fat or brave, alive and free. You're in anyway. Thrown into life, condemned to freedom without ever having been asked.
UP TO YOU
I'm just telling you how the system works and that there's nothing you can do about it anyway. Nature, with its laws and freedoms, is the only true God.
#PANTHEISM
Man has corona, falls into shocked fear. And nature: is wasteful as hell. Bunkers nothing. Lives in abundance, becomes aggressive. Spring is coming. Colours are exploding.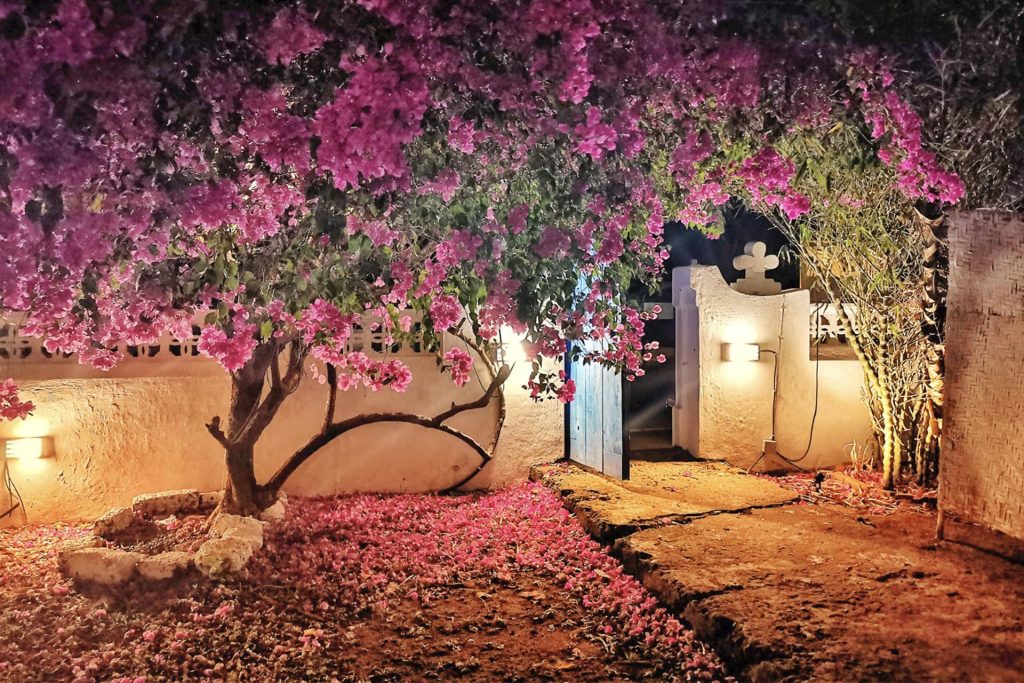 And mother knows how the hare runs – has created him, just like the human being, who can then exterminate him. And she laughs about it, because that is exactly her plan:
EVOLUTION
Only when you really understand this completely: the energy balance of nature, how it operates and that you are part of this breathtaking world – then you lose the fear of death, even look forward to it and become emotionally indestructible. Stable as fuc*. #ATARAXIA
NATURE PLAYS THE MUSIC
Dance with us or hide in the corner, cling to apparent values and cry about the hardships of your miserable existence. You will die soon anyway and the last shirt has no pockets.
IF YOU WANT TO LIVE
…then go all in. Go bankrupt, stand up again, blow the dust off your shoulder or fix your crown and: go on. Rich is not who clings – whether gold or fat.
RICH IS, WHO CAN DANCE & LET GO, INVEST & LOSE
Live, fight, relax and dance. Everything else is anxious and sick – like two people who cling tightly to each other and only move mechanically to the beat.
WOULDN'T IT BE MUCH BETTER: TO DANCE FREELY?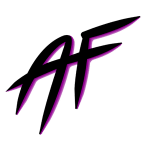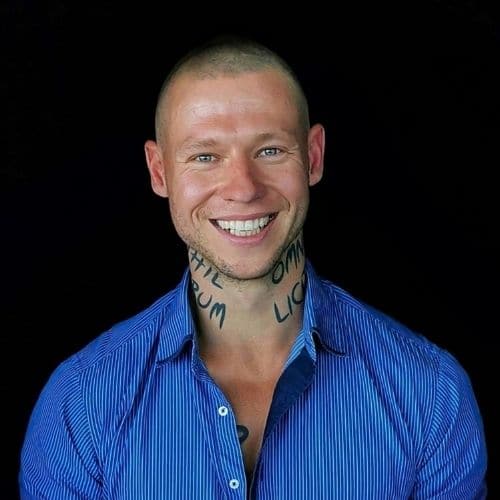 IT'S TIME TO

REVOLUTIONIZE

YOUR LIFE ?
Finding new energy, flow and relaxation? Getting fit, strong and stable? Minimizing, being free and doing your own thing?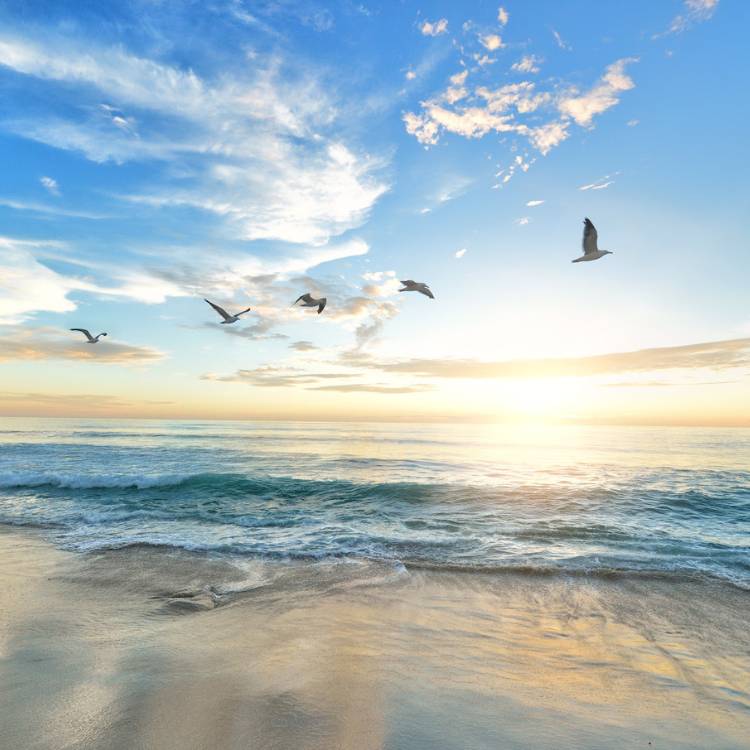 WANT TO BE NOTIFIED ABOUT

NEW POSTS & UPDATES

?
Sign up and get notified when a new blog post or other news are released. Choose your favorite notification method. AMOR FATI News & Updates are not group chats with discussions and comments, but one-way broadcasts.
Get news & updates via WhatsApp. Click the button and send me a message. I will add you to the broadcast.
Get news & updates via Telegram. Click on the button and automatically join the AMOR FATI Telegram Broadcast.