Damn. Where are the happy people? I look around: All I see is stress, aggression and fear. I will show you why – and how to change it for yourself.
DO YOU KNOW HOW THE BRAIN WORKS?
Our brain is a crazy smart system. It creates our actions and feelings as a reaction to our reality. So perhaps we just live in a stressy, complicated and dangerous reality!? Yes… Perhaps… But no. Or let me say it like this: It depends (on you).
WHAT IS REALITY?
Your direct reality (what you see, hear, smell, feel…) is mostly, what your brain constructs. It constructs subjective reality and projects it into the outside world. So…
YOUR REALITY SHOWS MORE ABOUT YOURSELF THAN ABOUT THE WORLD OUT THERE
And now comes the tricky part and the reason for most of your problems: Your brain runs in circles. And this can create a maaad world. In a more clear sentence:
YOUR BRAIN REACTS TO A REALITY – WHICH IT CREATES BY ITSELF
Read it again! It's one of the most important discoveries about the nature of the human brain and mind. It is one of the most important understandings for every human being who wants to master life, success and happiness:
YOUR BRAIN REACTS TO A REALITY – WHICH IT CREATES BY ITSELF
More simple: Your brain reacts to your brain. It's a reciprocal system. Actually our world, our normal day life in this half civilized culture, is pretty free, easy and relaxed. It's more like a petting zoo. Food, fun, money everywhere. Internet, books, gyms. To be honest: It was never that easy to learn, grow and survive – with the right mindset.
WHAT'S THE REAL PROBLEM?
Most people in the first world don't suffer from too less. It's already the other way around: they suffer from too much. They hustle so fanatically away from poorness that they totally have overrunned the point of richness – without even recognizing it. This blindness is a common civil sickness, based on a sick mindset.
WHAT IS POOR?
Poorness is mostly just a poor mindset. Who is rich in mind will never be poor. If you have an own bed, enough food and a smartphone to read this: you are not poor. You have all what you need for a rich life: rest, nutrition, data and a brain.
YOUR BRAIN IS A MAGICAN
If you would use it for more than just checking your Instagram you would realize its real potential: It's better than a smartphone or virtual reality. It's a smartbrain, it creates real reality.
IT CREATES!
It creates your reality. It creates emotions and behavior. It creates problems. It creates solutions. It creates almost everything what you can imagine. And trust me: money, luxury, sex, fun and fame are pretty simple tasks for your brain. The world is full of dump people who are materialistic rich and party a lot. But this is not really what life is about. These people are still poor. All they have is money.
EVERYTHING IN LIFE IS LOOKING FOR BALANCE
See it like a libra. The more someone strives for richness in the outside – the poorer he feels inside. Every motivation has a reason. And it's a growing problem: The more someone focusses on outer richness – the more the inner poorness grows. So always keep the libra in mind and ask yourself: If I'm striving for this – what is lacking or growing on the other side?
IN CASE YOU ALSO STRIVE FOR MORE IN THE OUTSIDE
Try a change of mind: If you would skip the materialistic overload and overcome your fear of an unsecure future (Spoiler: You will die) – you could relax immediately. You would have much more time and energy for a beautiful life on this wonderful planet.
RECOGNIZE!
You will always have enough money for a simple and happy life – as long as you use your brain. You just have to use it smart, instead of working in circles.
The first important understanding in this matter: All you need is free or cheap: air, water, simple food, simple clothes and a simple apartment. Expensive is the stuff your EGO wants – but you don't really need it.
Do you want instant release?
JUST STOP STRIVING FOR THE SUPERFLUOUS
Focus on a simple life and amazing experiences instead and you will feel rich immediately. You don't need a trip into the jungle or the newest car for that. Remember: It's all perspective.
OPEN YOUR MIND
… and almost every experience can be amazing: to swim in a forest lake, to play with your pussycat or to watch a butterfly. Remember: this planet, this nature, every society is somehow crazy amazing. Even growing grass is a miracle. A single small beetle is hell of a miracle. Not to mention the view above our heads: the starry sky in a clear night. Damn that's philosophical deep and amazing beautiful. When was the last time you spend the night under the free sky?
I'M SURE: IT WASN'T YESTERDAY
What have you done last night? Probably watching TV and sleeping – because you need to rest because of a stressy job, you probably can't identify with, to earn money for buying stuff, you don't need and just makes you happy for a short time. Millions of people live in circles like this – like soulless robots, machines. But their souls suffer. Compensating helps to survive, but it's not a real life.
WHAT IS THEIR SOLUTION?
They want to earn more money and buy more stuff in the hope of happiness, experience and stability – like media and commercials promise it. But their problem has nothing to do with their earnings or possessions. It's just their poor mindset which keeps them poor – no matter what they have or will have.
Back to you, dear reader. Here are important questions for you:
DO YOU FEEL STRESS, PRESSURE AND FEAR IN YOUR LIFE? DO YOU MISS AMAZING EXPERIENCES? DO YOU WANT TO HAVE MORE, DO YOU FEEL POOR?
You have to see the truth: This kind of world is a construction of your brain. It's not real. It's like the Truman-Show, just with your name in the title.
Think about it.
Just a minute.
WANNA SEE A DIFFERENT WORLD?
I know: This world is amazing. I'm rich because I don't want to have more. I'm free because I don't have to take care for any thing. I'm safe because I'm ready to die.
Life is easy and beautiful. People are friendly. Society is crazy. Nature is amazing. Evolution is taking care of development. I'm happy to be alive and it's easy for me to die – because I'm satisfied.
This is how I see the world.
WHAT IS THE DIFFERENCE?
My mindset. My family was never materialistic rich and we never strived for it. But I learned from my parents and philosophers like Seneca to be simple and smart. So I had a rich-minded childhood. I used this start, fell in love with books and read a lot, also about philosophy.
In life I collected a lot of experiences. I strived for extremes. Loved to overcome my limits. But I also learned to enjoy the small experiences.
I HAD A GREAT LIFE
I also tried the materialistic rich lifestyle, tasted a bit of fame, celebrated a lot – but the more I went in this direction the poorer and emptier I felt inside. I met lots of materialistic rich people: stressed, blocked, empty, sick and afraid inside.
So I just canceled this way, went back into privacy, reduced my working times, stopped parties, alcohol and drugs. Found balance.
NOW I FEEL LIKE BEING RETIRED
I don't strive for anything. I write and work just for fun. I'm deregistered from my country. Happy homeless. Travel slowly but full time. Don't care for material belongings, outer stability or my future. All this is not important because I know:
THIS WORLD IS AMAZING GREAT, LIFE WILL GO ON AND DEATH WILL BRING PEACE
I overcame the everyday day life because without it I have much more, more different, more intensive and more deep experiences. Without taking myself serious I can focus much more on freedom, cosmopolitsm, fitness, flow, meditation, learning, writing, philosophy and dying. Like Cicero said: "To study philosophy is nothing but to prepare one's self to die."
But what about security and stability? I'm sure, you have a lot of insurances and insecurities. Wanna know what my insurances are?
LIFE-COMPETENCE, RICH MIND & HAPPY SUICIDE
Last one is the safest insurance of all times. It pays immediately, works properly and just costs a life. A simple uncompromising deal. I closed it pretty early.
I was around 14 years old and I promised myself: I will always have a happy, strong and simple life. I will go my own way and when it doesn't work out and everything breaks apart – I will kill myself.
(There is a word in German what separates this kind of suicide from the unhappy one: Freitod, literally translated: freedeath.)
WANNA KNOW WHAT HAPPENED?
It worked amazingly. I never had to struggle with going my own way. Just followed my flow. Developed a great intuition. Tried to understand the world, to learn about life. Did my homework. Made a lot of mistakes. Had a lot of fun. Earned some money. People around was saying: "This guy will wake up soon."
20 YEARS LATER
I'm still living my dream. In fact: My life is more free, easy and crazy than ever before. In the same moment I see the people, who told me to wake up, suffering a lot. To be so different in our society feels funny strange. Sometimes I feel like an alien. Strolling through streams of stressed people. One question:
HOW MANY PEOPLE DO YOU KNOW PERSONALLY WHO ARE REALLY RICH, HAPPY, HEALTHY AND FREE?
… with "rich" and "free" I mean: stable, relaxed and with a lot of time and energy. I think: That is a good measurement for success, not what you have on your bank account or in your garage. So…
STOP STRESSING
Everything you need is already here! No matter what is around: Find peace in the burning house. Nature and evolution just play their games with us. So start to play your own game. Set your self free. Let everything else go. Start to learn and enjoy more pure:
EVOLVE & EXPLORE
That's my world. Do you see how different a brain, mindset and perspective can be? How it can create a totally different reality – also for you?
Can you see the potential inside this mindset, the power of it?
THE POWER OF LESS – THE POWER OF INNER STABILITY
The more you have – the more you have to take care, the more it costs, the more you can lose, the more dependent you are, the more you are afraid of losing it and so on…
If your mood and your happiness really depend  from outer reality, they will be like teenagers: always changing, rarely stable.
TURN IT AROUND
If you don't have anything, you can't lose anything. If you are fit, strong, stable, funny and a bit crazy inside – you will have an easy life whatever comes. The house burns, an earthquake opens the ground, money becomes worthless, internet stops, the polar ice melts… banks, insurances, governments collapses… This would be hell for most people. Also for me it would be hard, but also interesting.
READY FOR THAT?
You should. How good do you know history? Do you know that collapses and catastrophes are just natural, part of the development. They are almost the rule. They will come. Whole cultures will disappear, societies will collapse, terror and war will grow, where people it never would have expected. A lot will happen in the next decades – in our generation, in your nation. Do you really trust the peace? Are you prepared or just afraid and ignorant? Do you know what the best preparation is?
LET EVERY THING GO
… and invest more smart – in yourself: inner stability, individual abilities, experience, life-competence, relationships. Do you really trust materialistic stability? Stability outside? You will be afraid to lose it for the rest of your timid life.
WHAT ABOUT ME?
If I lose my stability, my soul and mind – I can't care anymore, I will just be a numb body without recognizing it or death: so it's fine.
What happens if you lose your materialistic stability? From one to the other second: naked and homeless on the street. What would you do? Could you sleep under a bridge, on a bench or in the forest? Can you starve, hunt, fish, kill, eat raw meet? What about running, hiding, fighting?
SOUNDS HORROR?
Could also be fun… Or not? I'm not a master in this stuff. Not a Ninja or SEAL. I'm pragmatic philosopher. Mostly I focus on mastering my mind. But I do my homework. And I'm already homeless. I also like it to be naked. I love to sleep under the starry sky. Raw fish or meet are just a type of primal carpaccio and sashimi. And you should always be ready to fight.
What about living in a cave, on a boat, in a monastery or prison? As long as you are in control of your mind and hopefully your body, it's just another adventure. It's all about perspective.
NIHIL VERUM
This is a tattoo on my neck. It means: There is no truth. It's from Friedrich Nietzsche. Do you know what Picasso said about truth?
"If there were only one truth, you couldn't paint a hundred canvases on the same theme."
This is about art. What is the most important art: having a great life. What Picasso tries to say: There is no reality – not a single one. There are multiple of them. You can create your own one – like a god.
FRIEDRICH AGAIN
This is what Nietzsche wrote about: God is dead now. We killed him through our realization that there is no strict and stable reality and no single god for it. Now we have to create our own realities, be our own gods. Everybody for himself.
YOUR life will just begin at this day – when you create your own mindset and reality. Until that it's not your life. Or does it feel like that?
TO THE FACTS
A lot of this is scientific based in quantum physics. The fundament of our world is not like Newton thought: based on distinct particles. It is much more open and complex: There is a whole universe of tiny energetic possibilities. Only one of them becomes real – the system collapses in accordance to the circumstances. Also here we find a reciprocal system: Reality creates reality and the bigger it is – the stronger it gets; just like the reality build from your mindset and brain or the society.
Also time and space depend from each system, like Einstein teached us. Different systems have different times and spaces. Every reality has its own time and space. And your reality is your responsibility.
IF YOU STRUGGLE WITH YOUR REALITY
… then it's probably not because of the mad world out there. It is mostly because of some unhappy constructions, perspectives, expectations and presumptions from your brain – and the common mindset of your society.
This is another important step in your way of understanding.
SOCIETY?
Yes, society is like mass-hypnosis. It affects you in a special way. It infects you like a disease. Mostly in a stressy, hysterical, timid way. That's fine. It's just the nature of mass-mentality and it has its reasons. (If you want to know more about that read Gustave Le Bons masterpiece: "The Crowd. A Study of the Popular Mind".)
So yes: Society is part of the problem, part of your problem. But it's a pretty stubborn part. You can't change that easily.
WHAT IS MORE EASY?
– to change yourself. We talk about your neuronal and mental programs. They work inside of you, not out there. But your brain projects them to the outer world. It entangles them with the common mind and reality of your society. So you can't be sure, where your mind and reality ends and where the common mind and reality starts. There is no clean frontier. It's intertwined. One big system.
(If you want to understand it better google "Quantum Entanglement"; that's a similar principle and if you are a materialistic scientist: don't get stress-pimples because of this comparison. You can't even explain what a particle or energy really is, not to mention the mind.)
ACTUALLY YOU ARE WEAK
… in case you feel that this world is a mad world full of problems. In this case you allow the hysterical mindset of the society to infect your own mind.
This hysterical mindset changes the structure of your brain and your assimilated brain constructs a fearful, stressy and mad world.
In your childhood you could just hear about it. It was a splinter in your happy young mind. Now you are grown up and you can see it, feel it. Problems, poorness and panic everywhere. But that's not true. It's just your perspective… And this world out there?
IT'S JUST A WORLD – A BUNCH OF PROCESSES
Remember, what Shakespeares Hamlet told:
"There is nothing either good or bad, but thinking makes it so."
So everything is just going up and going down. It grows and it dies. Strength, smartness and beautiness will survive. Nothing is stable. Accept it. Then life will become pretty simple for you. Always be aware:
LIFE IS SIMPLE – PEOPLE MAKE IT COMPLICATED
They want too much.
They think too less.
They lose control.
How to deal with it? Ok, let's get pragmatic.
YOU WANT TO GET RID OF A PROBLEM?
Change your mind. Gain control, where it is possible: in your mind. This is where every change begins: in your mind. This is where your power comes from: your mind. This is where healing starts: your mind. This is the source of your happiness: your mind.
You can't change your brain easily. It's very alive but pretty stable – because you need a stable personality and reality to survive (even if it's a mad one). In nature, stability rules over quality. This is the reason why most people have a shitty but stable life instead of an amazing but risky one. In case you want to change this, you have to change your brain.
HOW TO CHANGE YOUR BRAIN?
Surprise: It starts in your mind. Change your mind and behavior! Change it again and again and again – against your typical (problem creating and for stability striving) mindset, feeling and behavior.
If you do this often enough, your brain will grow into a better – more positive, more relaxed and more constructive – structure and mindset. It will create a better reality and this reality will bring you better ideas, actions and emotions. Then you gain control over your mind, over your life and over your reality.
ONE DAY YOU WILL SEE:
This is an amazing planet and your life is great – even if you are sitting in a wheelchair, in prison or you will die soon. Some facts, you can't change, but always: how you react to it!
IT'S ALL YOURS
It starts in your childhood. But you are not a child anymore. And you have a free will. You can take responsibility and create a happy simple life by yourself. Your brain is stubborn but fully alive. It adapts to better mindsets and behaviors (read a good book about neuroplasticity).
THIS IS THE POWER OF PRAGMATIC PHILOSOPHY
Have a closer look to my reality. I'm a german philosopher. I have written hundreds of articles and many books – in german language. This is my first english article, about a complex subject. It's a challenge for me and I'm sure, with my poor grammar: also for you.
I DON'T LIVE IN GERMANY ANYMORE
… will probably never go back. 90 % of my communication is in english, with people from Planet Earth (that's my favorite one). I already think in english. So it's time to overwrite my german typing mindset. For a writer… It's a long and hard way to change language. It's like a change of reality. Like to learn swimming again. The day before you have jumped around like a dolphin. Now it feels more like a drunken sheep fallen into the river.
THIS IS THE BITTER TRUTH
Every beginning, every fresh start, every change creates a weak moment. It makes us vulnerable. We look like fools. And this is the reason why most people avoid it. They prefer a mad world instead of creating a better one. But…
THERE IS SO MUCH BEAUTY IN CHANGE
… and a better life is the prize for all who show their vulnerability. And time goes by. Stay modest. Do your homework. In a couple of months you will swim stable and in a couple of years you will feel like a dolphin again.
DO YOU REMEMBER THIS FEELING?
Or just from your childhood? Wake up! To lose this feeling is definitely not a part of growing up. It's just a symptom for a weak mind – which gots infected by a stronger common, but stressy and timid mind of the society. The popular mind has to be like this. It works like this. It's his nature – remember Gustave Le Bon. But you don't have to be like this.
OVERCOME THE MASS-HYPNOSIS
Breath deep, rule your mind, deactivate your primal animal brain systems, reduce the production of adrenalin and cortisol, activate the neocortex, bring harmony into the limbic system, produce dopamine and endorphins – and you will find smart solutions for real problems without panic or disstress.
THIS IS HOW IT SHOULD BE
You will also see, that most problems disappear, when humans have better control over their minds. Most problems are created by weak-minded people with strong animalistic fears and instincts. That's the disease of every unphilosophical culture.
LET'S CHANGE THAT
You know where it starts: in your mind. Open yourself to pragmatic philosophy. It's fitness for your brain. Wellness for your soul. So rule your mind, control your life. Relax – and become happy, stable and healthy.
I want to encourage you to free your mind, overcome your fear and EGO (that's often the same) and…
TRY SOMETHING NEW
It will create new perspectives and possibilities. In my case it creates a more open and international communication. To write this article in another language will change my brain, the construction of my reality, my behavior, my feelings, my ideas and the feedback I will get. So it changes my life and in total: the whole world – and this is what this article is all about.
So this article is a reciprocal system by itself – like your brain.
HAVE A NICE DAY
If not: create it.
You know what to do.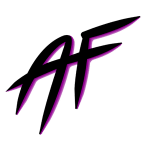 "If you want to be revolutionary, revolute yourself."
Ludwig Wittgenstein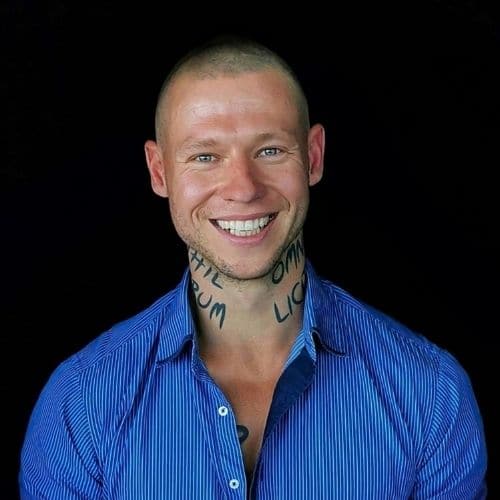 IT'S TIME TO

REVOLUTIONIZE

YOUR LIFE ?
Finding new energy, flow and relaxation? Getting fit, strong and stable? Minimizing, being free and doing your own thing?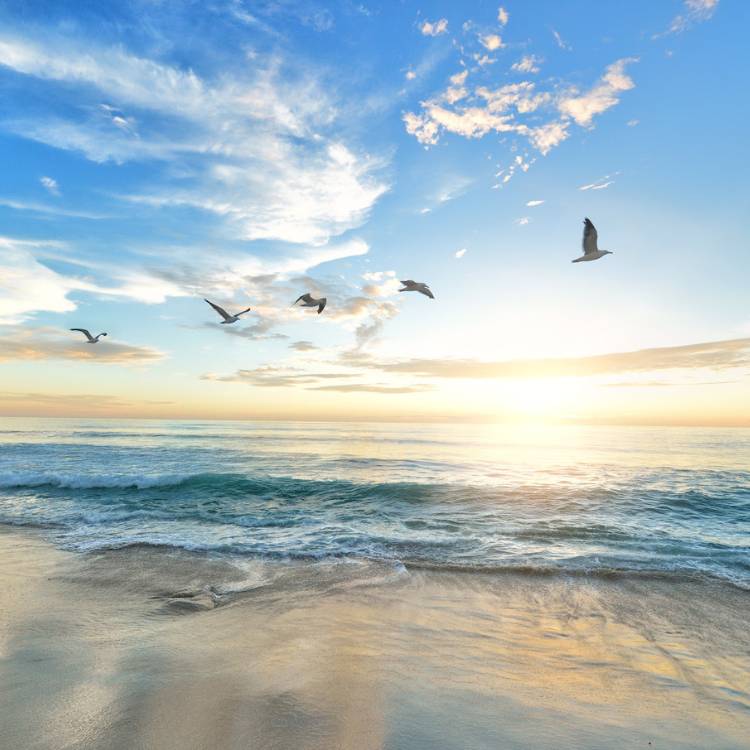 WANT TO BE NOTIFIED ABOUT

NEW POSTS & UPDATES

?
Sign up and get notified when a new blog post or other news are released. Choose your favorite notification method. AMOR FATI News & Updates are not group chats with discussions and comments, but one-way broadcasts.
Get news & updates via WhatsApp. Click the button and send me a message. I will add you to the broadcast.
Get news & updates via Telegram. Click on the button and automatically join the AMOR FATI Telegram Broadcast.